Parks now open
We have a wide range of activities specifically designed to be safe and fun because that's what holidays are all out. Due to Government restrictions a small number of our facilities are still closed including some coached sports activities, bowling alleys, spa, indoor live stage entertainment and indoor soft play areas but as soon as we're allowed to open them safely we will. You'll find lots of sports activities, bush craft classes, kids' clubs, pottery painting, cinemas, low-key indoor family entertainment and outdoor live entertainment as well as outdoor play, arcades, shops, bars, restaurants and food delivery to your accommodation all open. Outdoor pools open on Sat 11th July, the Wavesurfer on Tue 14th July, and indoor pools and indoor gym on Sat 25th July, plus the Beer & Cider Festival at Golden Coast as back on for 18th & 19th July... so there's still plenty to enjoy on your first holiday after lockdown!
For lots of families, one holiday at our Parks is never enough. It's why 18,875 came back in 2019 and we love welcoming familiar faces again and again.
So what gets so many people hooked? Well don't take our word for it. We asked our guests what they liked after their stay, we asked them to review us on TripAdvisor (we're happy to show them all here on the Park pages on this website) and it's not just pretty pictures you'll find here online... there's 360° tours of all our Devon Holiday Parks & self-catering accommodation too!
We're convinced loyalty's earnt, not bought and that's why we're constantly raising our game to make sure your holiday's always something to write home about. There's lots of reasons our guests come back...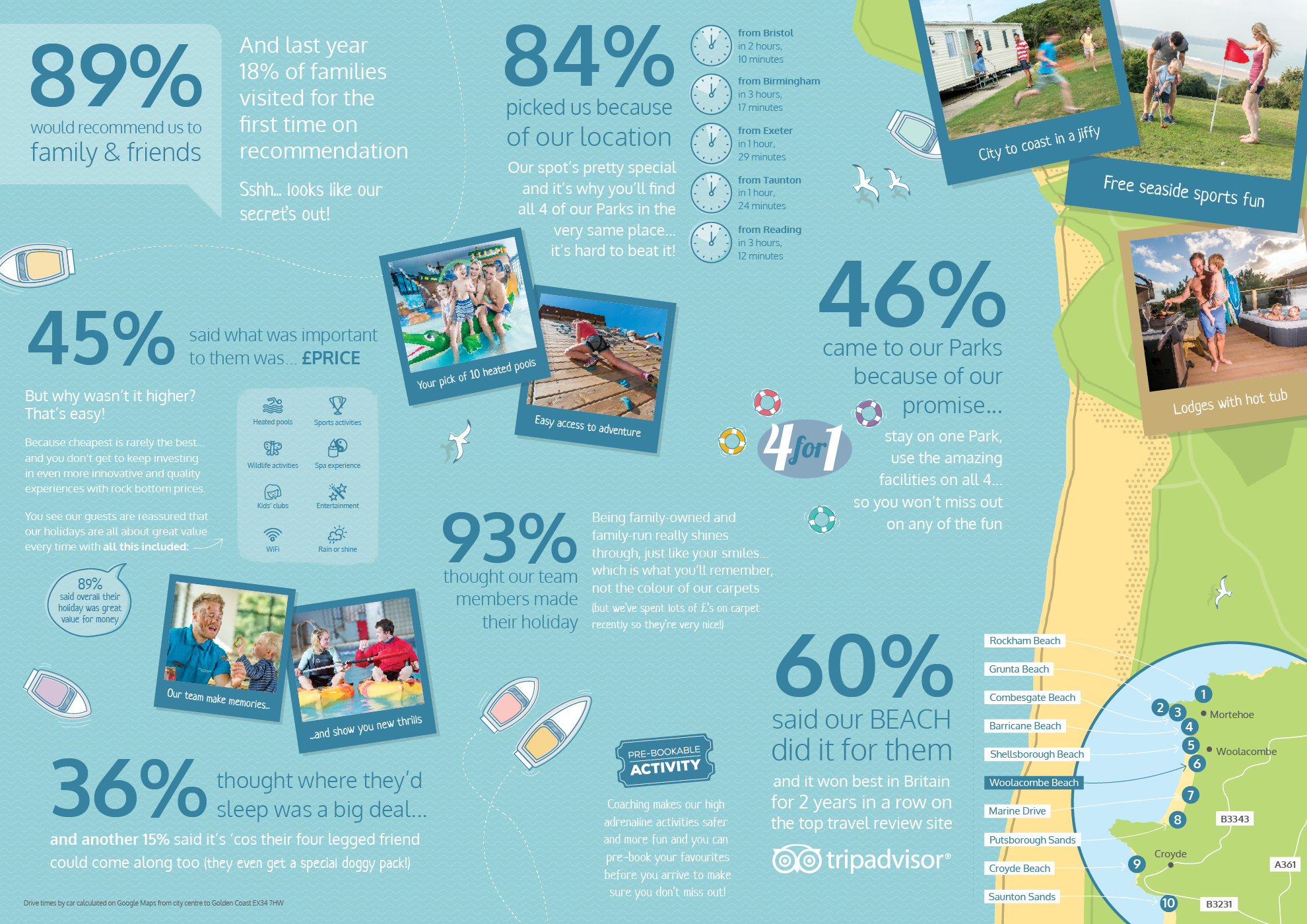 Small screen? You can download our infographic here