Guide: How to have a cheap holiday in the South West
A good holiday does not have to be expensive, and there are plenty of areas in the South West of the UK that you can enjoy if you are looking for a domestic stay. Woolacombe Bay Holiday Parks offers some of the best holiday parks in Devon, but there are plenty of places in Devon, Somerset, Cornwall, Dorset and Hampshire that are great for affordable stays.
Here we have created a guide for having a cheap holiday in the South West of the UK, we provide tips on how to find cheap holidays and how to make your stay feel like a 5-star experience!
1. Pick the right date for the cheapest holiday
If you are looking for an inexpensive holiday, make sure you take a look at the dates available and work out what you can make. Going in school holiday periods will bump up the price in a similar way to holidays around the weekend. If you can make term time midweek breaks depending on your work commitments, then this is a great way to find a cheap holiday in a great location.
September and October time is perfect for booking getaways after you have gotten over the busyness of the Summer, and there are some great deals to be had no matter if you are looking for cheap Devon holidays or places further down the coast. Here you can read more about why we love a Spring or Autumn holiday.
Another thing to look at is the day of the week you start your holiday, whilst you may be limited to the traditional Saturday to Saturday holiday you might find that arriving a day earlier on a Friday or a couple of days later on a Monday makes you big savings on the exact same holiday.
2. Be willing to book last minute?
Booking last minute is a popular tactic you could use to try and keep the costs down but it does require a degree of flexibility. Not all families and individuals will be able to book last minute getaways, but if you have some days off and flexibility in your schedule you can find some really good deals.
Equally booking early means you can pay a small deposit which lets you lock in your holiday preferences and makes you a saving, the spread the cost by paying it off in instalments so you have plenty of time to save up the money. As well as getting the holiday you want, it's also easier to put in holiday requests at work so it means you can get ahead of your colleagues and giving you the most flexibility to secure the lowest price holidays. And after all, getting excited and saving up for a holiday means you don't spend it on stuff you don't need!
3. Cook for yourself where possible
If you are staying in self-catered accommodation then cooking for yourself is a great way to save money, particularly given the rising cost of food in the UK that many are currently experiencing. Whilst you should be up for treating yourself when on holiday, doing a bit of free sightseeing and having some meals in will help reduce costs and give you more spending power in other areas of the break.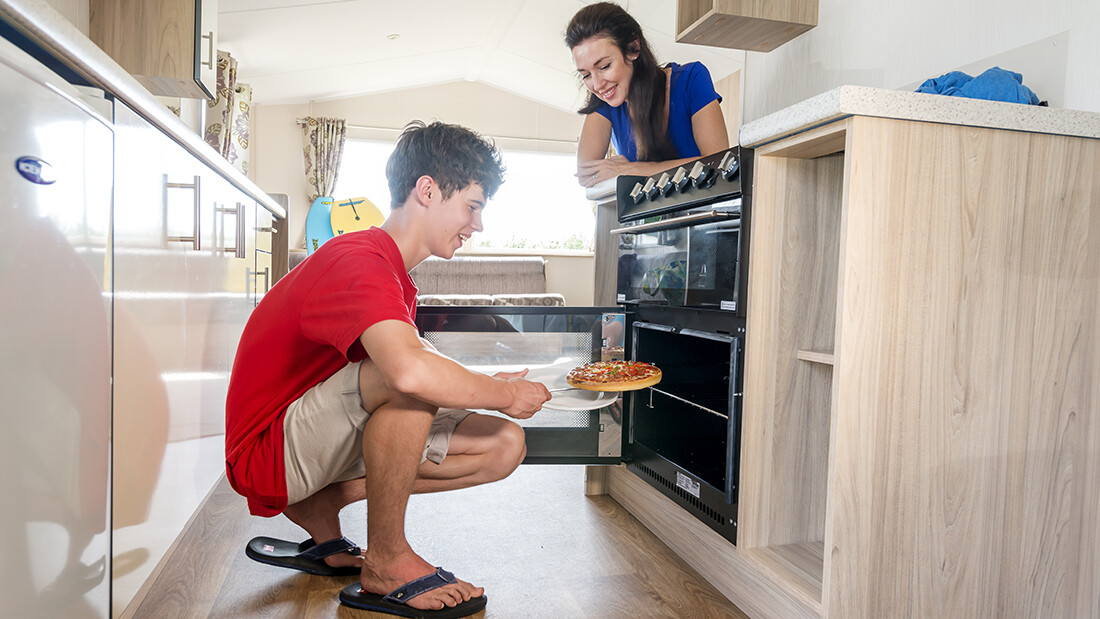 4. Take part in free activities
Taking part in free activities is one of the best ways to save money and have a cheap holiday in the UK. Beaches provide a great place for ball sports, lounging and swimming if the weather is right. There are also a lot of free museums within the UK that you can visit if you fancy experiencing a bit of culture without having to pay for it!
If you have kids, adventure playgrounds and parks are perfect for a day out and combining this with a homemade picnic feast will really help you keep costs down. Take a look at our list of the best free things to do in Devon for more inspiration.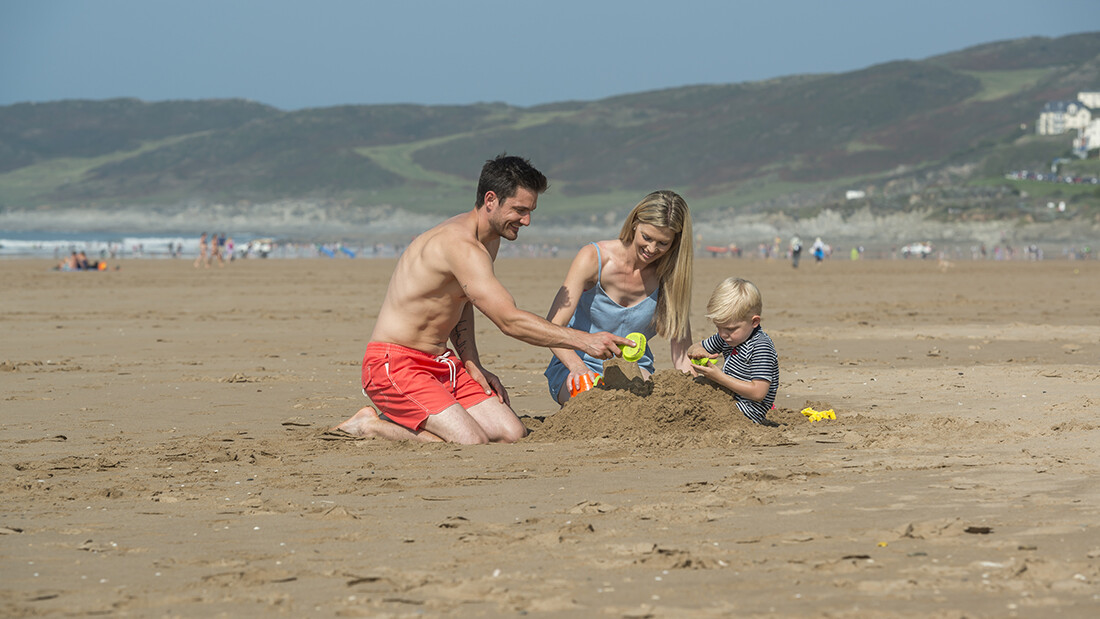 5. Book directly with the holiday provider
Booking directly with a holiday provider is a good way to save money, you should always check on comparison sites and direct providers to work out which is the best price. Often booking sites will add fees that can increase the costs on the buyer end which is not great if you are looking for a cheap getaway! A stay in one of our campsites in Devon through our booking engine would give you a great price for example!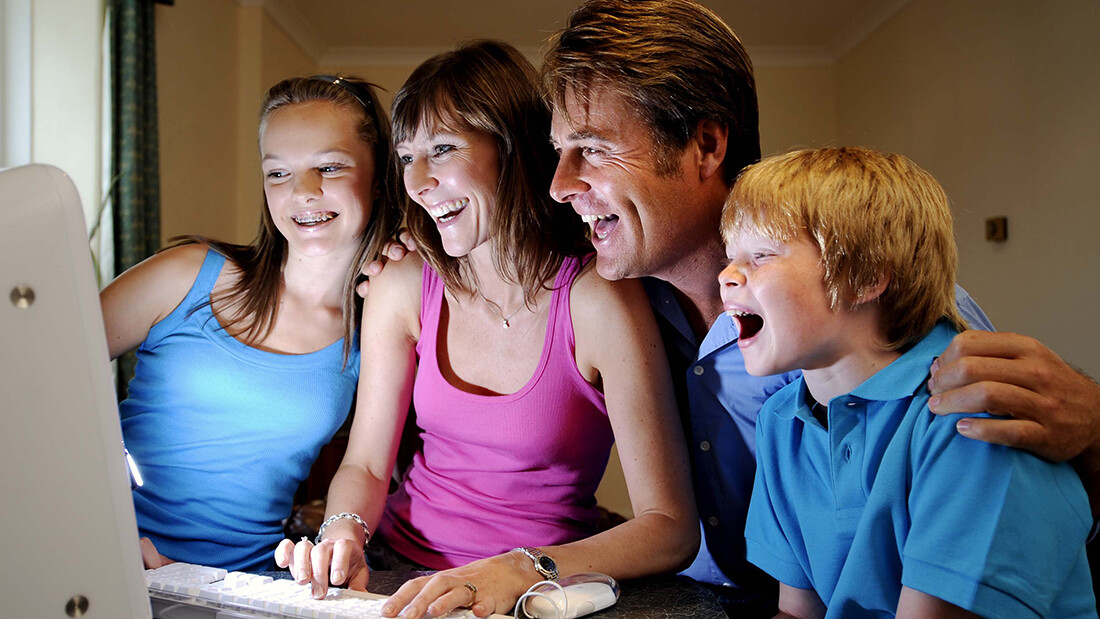 6. Set a daily budget
Setting a daily budget may not be one of the most fun things to do on holiday, however it can help you plan out your trips, food and travel costs. Setting this budget beforehand will help you keep within what you are willing to spend on the holiday.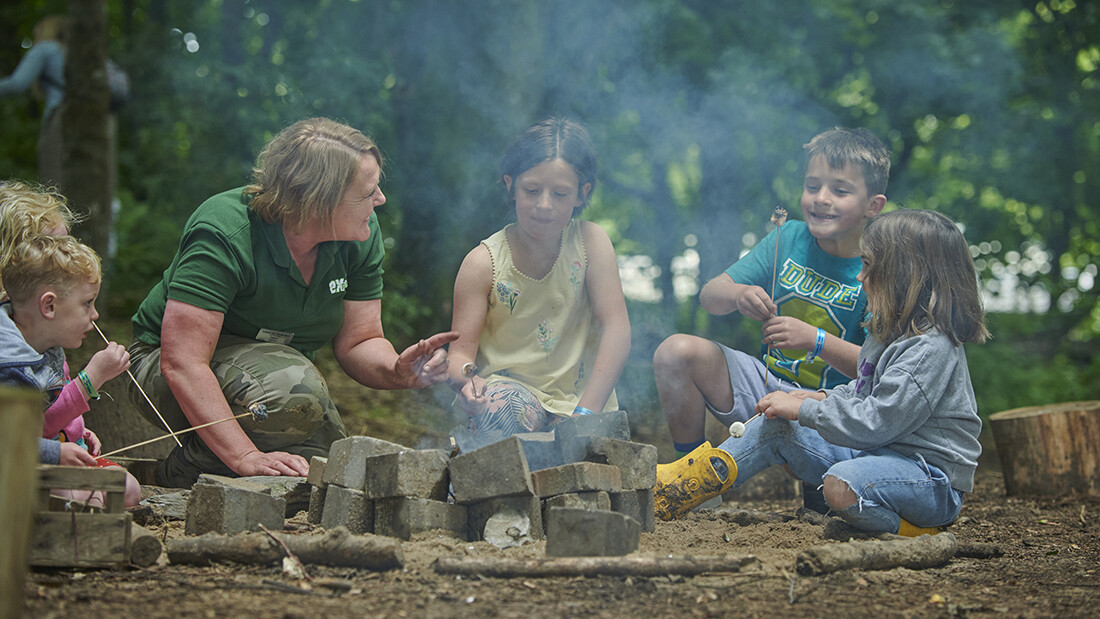 As shown there are lots of ways that you can find cheaper holidays in the UK than abroad with lots of tips that can save you money here and there. If you want to find out more about the affordable holidays offered by Woolacombe Bay Holiday Parks, why not check out our special offers section.