A wide selection of self-catering accommodation to rent in Woolacombe
Kick off your flip-flops, it's been a busy day. If you're ready to relax, unwind, snuggle up in front of the telly on a squishy sofa then drift off with the sweetest dreams, we've got a great place to stay and call your own. Then wake up happy because good mornings just got great. And that's all thanks to your seriously stylish retreat. Take a deep breath of fresh sea air when you opt for accommodation with decking. And for those wishing to push the boat out, there is some world-class accommodation with stunning sea views and even options with private outdoor hot tubs! With so much choice for the best accommodation on the holiday you want, discover more about the best accommodation options in Woolacombe.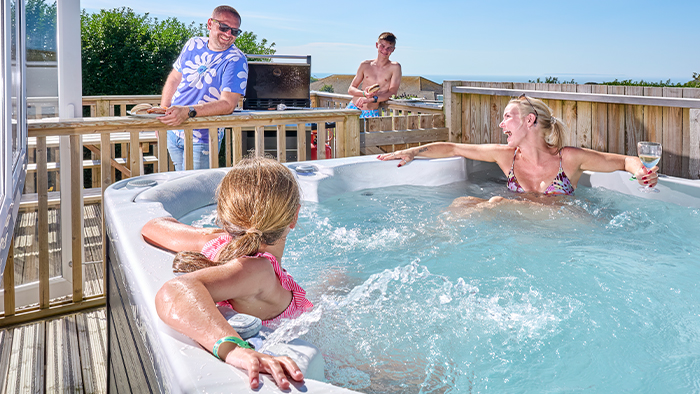 Caravans
Available at: Woolacombe Bay | Twitchen House | Easewell Farm
Popular year after year, and available on all Parks, our caravan Holiday Homes are some of the newest around and come in a choice of sizes and styles to suit all pockets... everything for a great value break. Some top of the range caravans even come with front row sea views or hot tubs – it's why they are always hot property!
Explore Caravans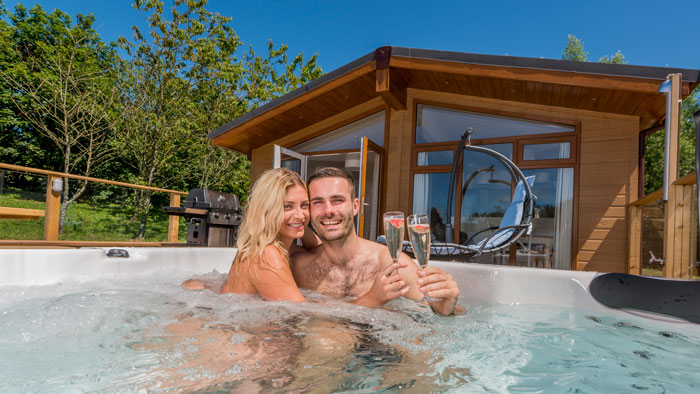 Lodges with hot tubs
Available at: Woolacombe Bay
Each lodge has central heating and double glazing, and lots of space, so are perfect in Spring, Summer and Autumn. Add in full size beds, incredible features, huge windows and guaranteed large decking. These superbly designed, super-sized self-catering wooden lodges in Surf Village at Woolacombe Bay all have private hot tubs.
Explore Lodges
Select places to stay
Available at: Woolacombe Bay | Twitchen House
These premium accommodation developments Surf Village and Beach Haven are our vision of the future, each a true 'Park within a Park'. Their coastal style settings give you exclusivity in your luxury lodge or caravan all offering even more space to relax on your own large decked verandah... or in a private bubbly hot tub.
Explore Select Locations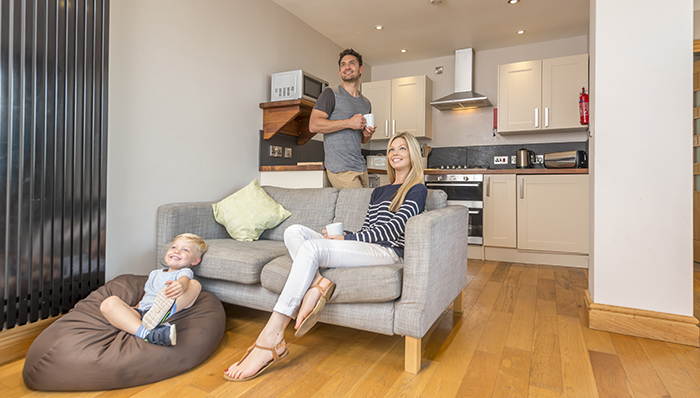 Apartments
Available at: Woolacombe Bay
From couples to families, choose a stunning self catering sea view holiday apartment if you are looking for the freedom and flexibility of a slightly more traditional option with a nice homely feel. Located close to the Park's facilities at Woolacombe Bay they're a brilliant placve to stay if you want to be near the pools and the action.
Explore Apartments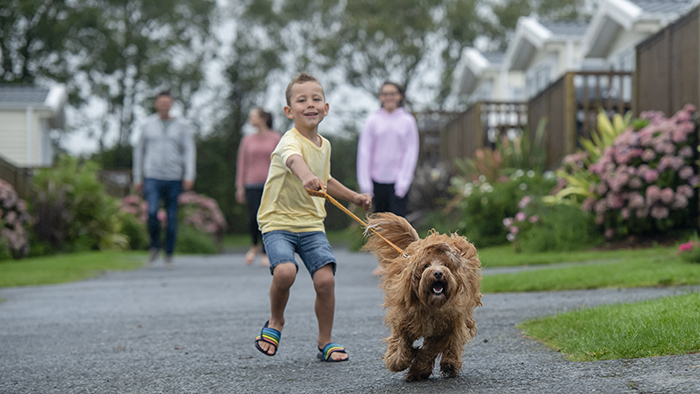 Very accommodating
Pick from Silver, Gold, Platinum and Diamond so there's lots of choice across the range for pampered pooches and their owners. Each dog friendly caravan is deep cleaned before your break, welcoming up to 3 dogs each getting a special pet pack including doggy treats.
For a variety of mobility needs, wheelchair adapted caravans at Twitchen House are expertly designed to help as many guests as we can stay by the sea.
Luxury or budget self-catering accommodation
You'll find it all here. Our self-contained caravan Holiday Homes come in a choice of 6 grades so that you can pick the one which suits you best. Bedroom heating and flat screen televisions come as standard, bedding is always included and made up ready for when you arrive. Kids love caravans because they're fun, if you want to spread out more maybe a spacious lodge with hot tub or apartment would suit. If camping and touring is your thing, we've got you covered too!
Rest assured, sleep safe and sound
Boosting our already high standards, we've enhanced our self-catering accommodation preparation with a focus on high touch areas so you can settle in to your thoroughly cleaned modern Holiday Home. And remember our full range has always been perfect for your own space with no shared doors or communal areas, they're all well ventilated with no shared air conditioning systems, and self-catering means you've got your very own kitchen, lounge, bedrooms and bathroom. Each Holiday Home belongs to us too, so you can be sure you'll always get consistent top quality.
Self-contained stays
Our Holiday Homes are all self-contained, some with decking or patios, and set in spacious well-tended grounds. By law all caravans have to be at least 5 metres apart from each other so you can always be sure of plenty of space.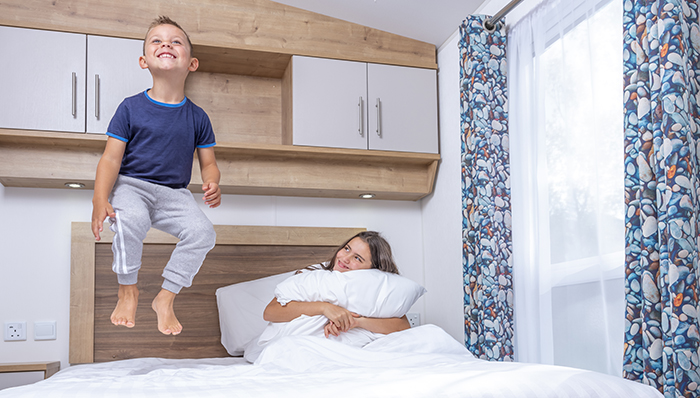 Pre-arrival cleaning
Beds are made up for your arrival with linen washed locally at over 60°c and cleaning focuses on high touch areas throughout. At drive through check-in you get a sanitised key to a locked Holiday Home, so it's clean and fresh for your arrival.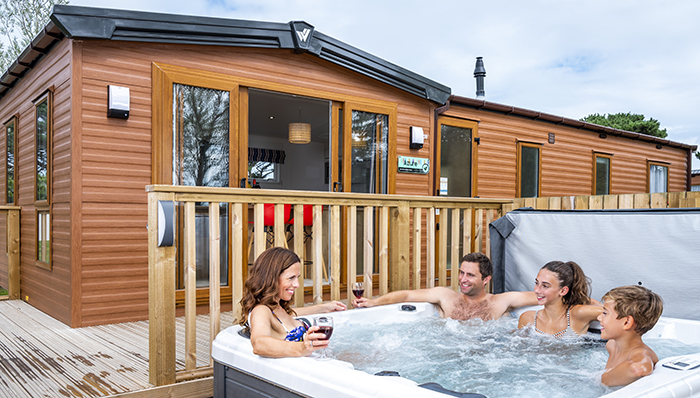 Hot tub hygiene
We've always gone above and beyond the norm by changing the water, cleaning and sanitising the hot tub before each new arrival. Our experienced team will then check it daily so you can be sure it's safe for your family to enjoy.