The best holiday accommodation options in Woolacombe, Devon
Holidays are a unique time of the year, so you always have to enjoy them to the fullest. If you are holidaying in Devon, you've chosen the perfect destination. And there's lots of reasons why holiday parks are the best way to stay. But what about accommodation?
Keep reading to learn everything you need to know about the different places to stay in our Woolacombe holiday parks in North Devon. Whether you are looking for a staycation for the whole family, seeking a luxurious break for you and your better half, or searching for a holiday that will allow you to bring your dog along, we'll help you find the perfect accommodation. Our options include lodges, camping pitches and even caravans with hot tubs.
Without further ado, let's get right into it!
The best accommodation for: Family Holidays in Devon
Any of our Woolacombe holiday rentals are perfect for a family holiday meaning that you have lots of choice.
If you like to be in constant contact with nature, then you should come camping at Twitchen House or Easewell Farm. In the case of Twitchen House, you will be only 20 minutes away (walking) from the beach, so it is perfect for families who love the sea and water activities.
At both Twitchen House and Easewell Farm, you can go camping and touring or stay in one of our caravans. If you're planning to camp, we have an in-depth guide on best pitch for you. There are hundreds of activities available with your reservation (and others with a small extra fee) for all members of the family to enjoy. From golf games for adults to water slides for children, you will find everything you need to make your Devon holiday unique.
Woolacombe Bay, probably our most well known park, is home to a wide range of holiday apartments. Not only are our Woolacombe holiday rentals all in close proximity to the beach but there is also a whole host of activities and facilities guaranteed to keep the younger (and older) members of your family entertained.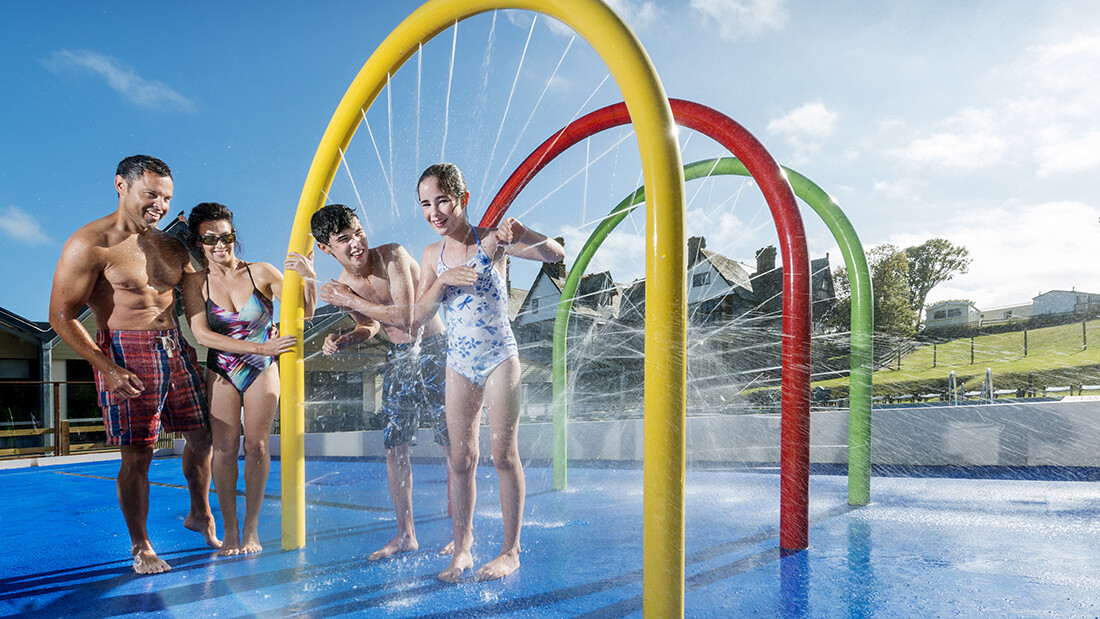 The best accommodation for: Luxury Lovers and Couples Holidaying in Devon
Holidays are the perfect time to indulge in a little luxury. For those of you who want to feel like a celebrity, even for a couple of days, our top recommendation is to stay at our self-catering luxurious lodges. Accommodation in Woolacombe doesn't have to be boring (you deserve it, after all).
Our lodges are equipped with hot tubs, so regardless of the weather, time of day, and time of year, you can heat the water, grab a glass of prosecco, and feel the beach breeze on your face whilst enjoying a view of the famous bay and being in the moment.
Our Surf Village at Woolacombe Bay consists of large wooden lodges, with fast WiFi in case you need to browse the internet or want to enjoy a good movie. Speaking of movies and series, each room has its own TV, so there's never any fighting over the TV remote!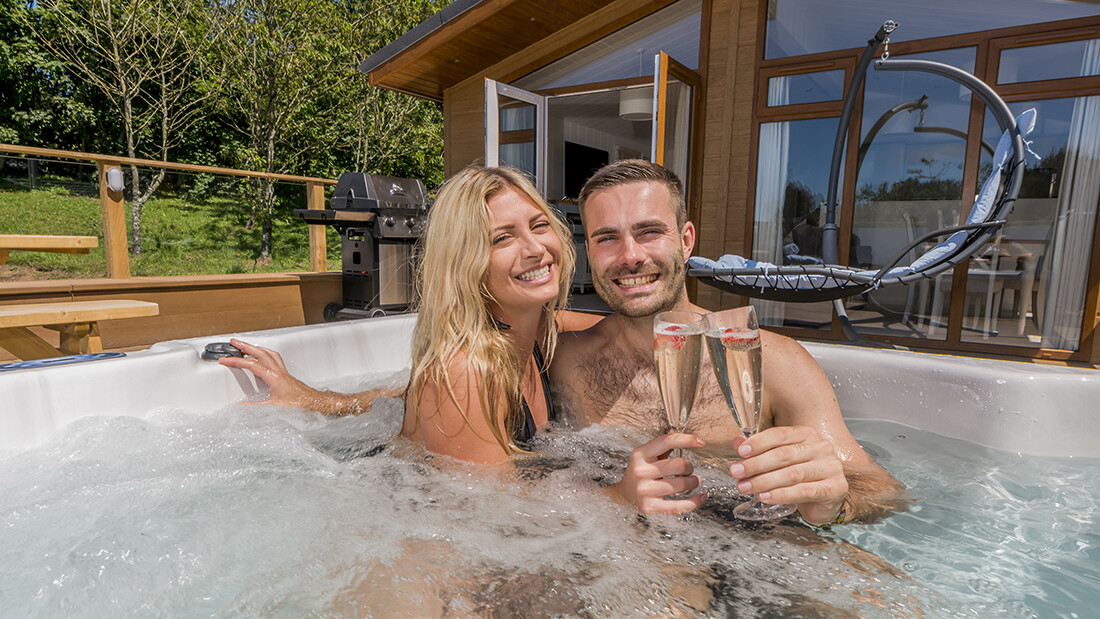 The best accommodation for: Dog Friendly Holidays
If you are planning to spend some holidays in Devon then you should know that it is a perfect place to take your dog. We know that dogs are a member of the family, so we have dog friendly accommodation options in our Woolacombe holiday parks that are also pet friendly.
The Platinum accommodation, available at Woolacombe Bay and Twitchen House, includes a number of pet friendly caravans. Here at Woolacombe, we love dogs just like you do, that's why the caravans are fully equipped for them. They get a comfy bed, food and water bowls, some healthy dog treats and toys, plus pooper-scoopers and unlimited refills. Please note that you can bring up to 3 dogs with you on your trip.
Don't think that your dog should stay locked in a room, on the contrary! They are more than welcome on the terrace of the Bait Ball Bar & Restaurant in Woolacombe Bay and Bar 51 in Twitchen House and inside The Easewell Arms bar. Besides that, your dog can go with you on long walks through our Parks or the beaches in the area.
What are you waiting for? Explore our accommodation options and book special offers today. We can't wait to see you!