90% of guests
would stay again

Parks rated 'Very Good'
by guests on Tripadvisor

Stay at one Park
and use all three

Electricity only from
renewables since 2017
Things to do at Woolacombe Bay Holiday Parks
There's never a dull moment at Woolacombe Bay Holiday Parks (unless you want one!) So what's on at Woolacombe Bay Holiday Parks? Indoor heated pools, outdoor pools with sun terrace and water flumes, Segway safari, zorbing, daytime & evening live shows, bush craft, golf courses, fishing, cinemas, pottery painting, gyms, spa treatments… whether you're camping in Woolacombe or staying in one of our luxury lodges with their own hot tubs and everything inbetween, the list of activities and entertainment goes on. Chuck in stunning coastal views and a short walk to one of the loveliest beaches ever and you have a winning holiday formula right here in North Devon.
Latest Devon holiday deals
20
people searching for holidays right now
Heated indoor & outdoor pools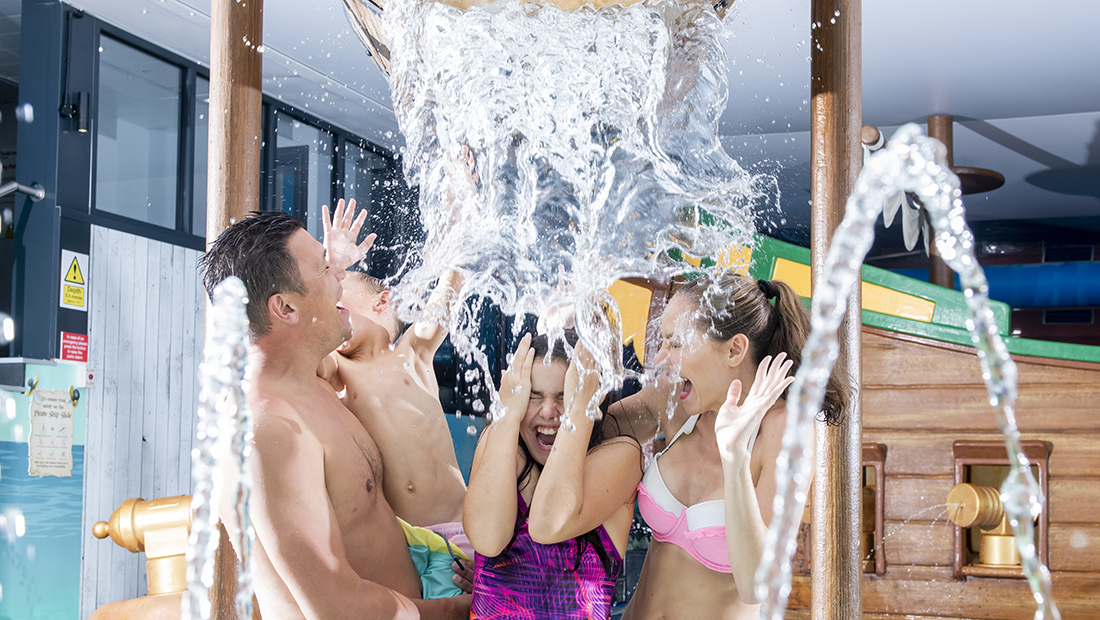 Sports activities
Wildlife activities
Spa experience
Daytime & evening entertainment
Someone once told us that a laugh is a smile that bursts. We get where they're coming from so we've spent years learning how to pop cheeky grins. We know a few tricks to doing it properly. To start, you've got to hope for sun but plan for rain, so you'll find loads to do on our Devon Holiday Parks for all ages come rain or shine. And then because the best things in life are free, so most of our stuff is.