7 Things to do near Woolacombe
If you're wanting to venture further afield whilst on your holiday, you'll want a list of things to do near Woolacombe and around North Devon. Similarly, as we ask guests not to arrive early for their holiday booking, you may have some extra time to fill on your way down to us. You can check your key collections time on your booking.
1. Wookey Hole
If you're travelling along the M5 or along the A39, don't miss the opportunity to explore the world-famous caves and tunnels that make up the unmissable attraction of Wookey Hole. A fairy garden and dinosaur valley are fun for the whole family, adding to the underground adventure and kick-start your holiday memories.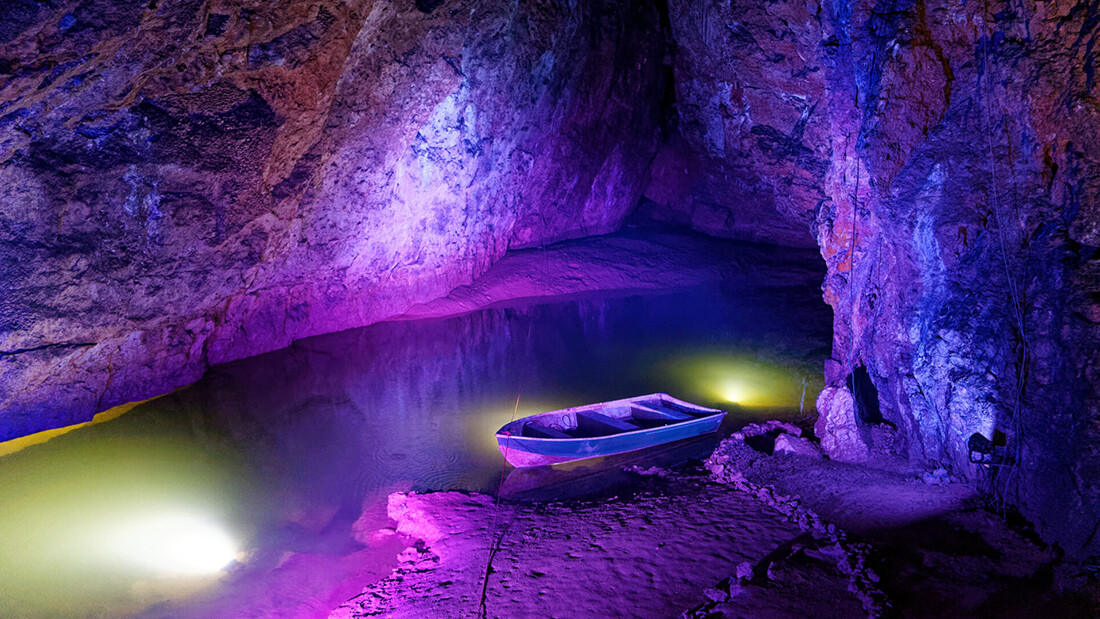 2. Exmoor Zoo
Home of the Exmoor Beast! A collection of animals, bugs, birds, reptiles, amphibians and more, all found at this glorious location in the heart of Devon. Easily accessible from the North Devon Link Road and fun for every member of the family if you're looking for things to do on your way to Woolacombe. Meet the keepers and enjoy the sights, sounds and smells of a variety of animals as you explore the fantastic grounds. Many animal experiences are also planned for later in the year.
3. Wildlife & Dinosaur Park
A local favourite thing to do near Woolacombe is the Combe Martin Wildlife & Dinousaur Park with everything from lions to sea-lions, penguins to guinea pigs, wolves to monkeys. Also, a host of animated and static prehistoric giants are littered throughout this amazing wildlife park, even a full-scale Tyrannosaurus Rex, a star attraction.
Booking the park in advance is highly recommended; not only do you save £1.50 by pre-booking you also get an extra 10% saving exclusively for Woolacombe Bay Holiday Parks guests on top when you use promo code WBAY10.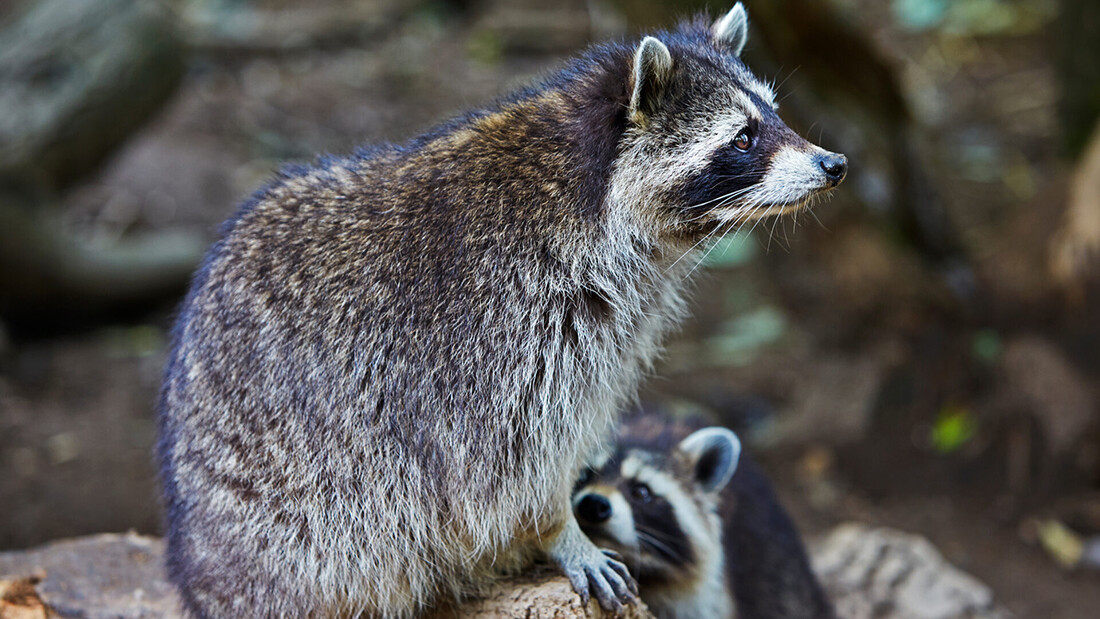 4. Knightshayes Court
A 19th Century parkland and country house with amazing gothic architecture, not far from Tiverton, and on your way to the North Devon coast. A great place to stop for lunch, wander the grounds and absorb all of the beautiful scenery. Dog friendly woodland and paths, with wildflower meadows and amazing trees lining your stroll, it's a great place to stretch your legs and start enjoying the country life.
5. Porlock Weir
Just along from the picturesque town of Porlock is the idyllic coastal village of Porlock Weir. We really wouldn't recommend this to our Camping & Touring guests, but for a family stop on your drive over Exmoor, we can't recommend it enough. Thatched cottages nestle up to pine woodland and a pebbled shore. Take your time to sample the ice-creams and pick up a trinket or two.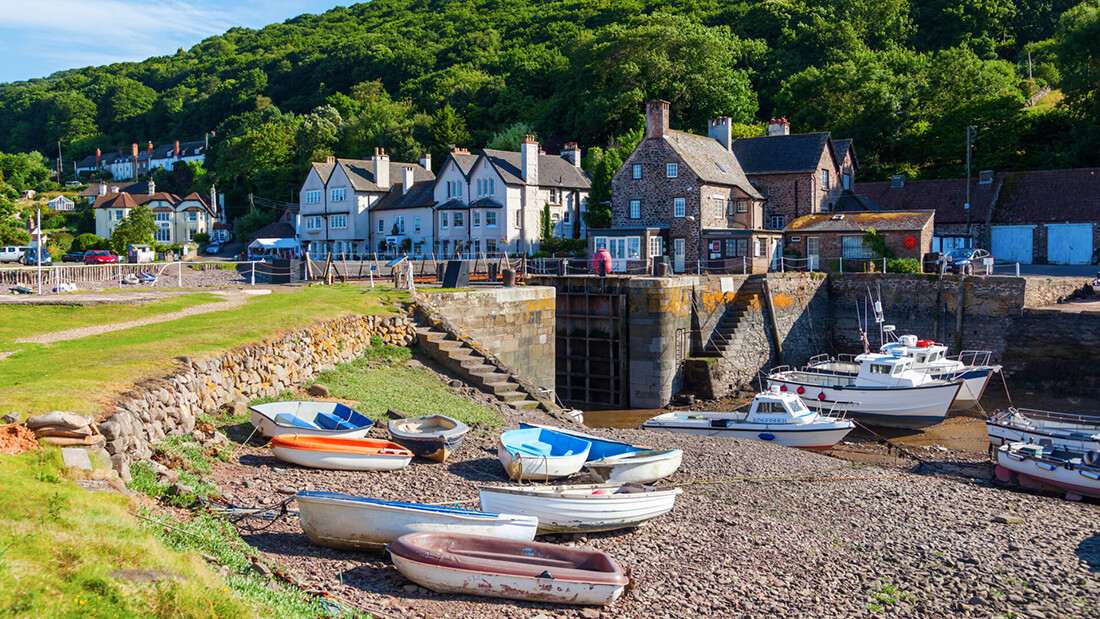 6. Quince Honey Farm
The Quince Honey Farm sits in the quaint market town of South Molton right off the main A361 North Devon Link Road. Everything bee and bee related can be found here, currently open for visitors to the grounds, shop and restaurants. Their main attractions involve their nectar gardens, play hive and guided tours but there is plenty more things to do there.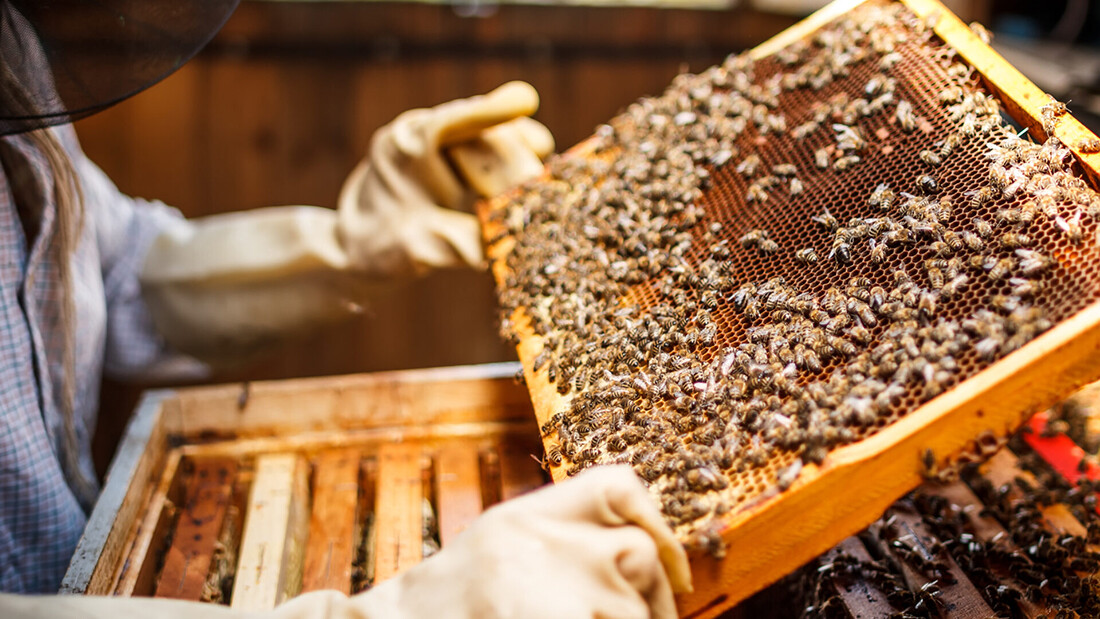 7. Woolacombe Beach & Village
The best beach in England with miles of golden sand, long crashing waves and salty spray. Plenty of car parking and lots of amenities close by. If you find yourself arriving a little early, head to the beach. Woolacombe village has loads to offer too, with shops, restaurants and pubs all offering socially distanced and safe visits.
Please check out more things to do in Devon for plenty more beach and holiday information.