Newspaper promotions
It's great that you've booked a holiday, or thinking about coming to stay, at one of our Parks on a newspaper promotion offer.
We participate in a number of third party newspaper promotional offers in the year. But our holidays work a little differently when you book through a newspaper promotion so we've tried to set everything out as clearly as possible for you.
Pay online securely
It's quick and easy when you use our simple online payment system.
We take security very seriously so your personal details and payment card information are protected.
And don't forget to protect yourself with our low cost cancellation cover, add it when you pay your balance.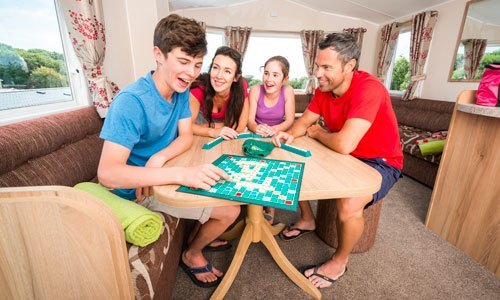 Add a little luxury
For just a little extra you'll get a lot more comfort.
Check availability and upgrade your Holiday Home... but hurry, upgrades do sell quickly!
Upgrades start from just £10 per break so what are you waiting for?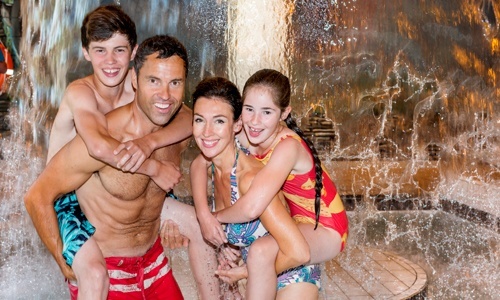 Extras for extra fun
Add bus passes, bed linen, beds made on arrival and sports passes to your booking for a fantastic holiday!
And don't forget our Entertainment Plus Passes if you want to use the facilities, activities and entertainment.
Pre-book them and you'll save £££s too!
So what's your kind of holiday? Beach bum or full on fun. Live for the moment or love to relax. We built our Devon Holiday Parks to let you do what you like, when you like.
And because we're run by families - remember we're family owned too - we also figured a safe place to laugh and play is one of your top priorities. We really don't mind what you do, we're just here to show you the possibilities...
Want to splash around all day? Course you do, it's what holidays are all about. So we've put pools at the very heart of our Devon Holiday Parks. And our indoor pools are open from 8am to 9pm every day, non-stop.
There's some cool pool activities, plus in Summer from early May to mid September we've got heated outdoor pools. That makes 9 pools to slide into. You can kick start an active adventure on dry land too. Swing over steps, beams and run over bridges on the high ropes course. Or get a head for heights on the climbing wall, or how high can you go on the bungee trampoline? And have you ever walked on water? It really is possible, and totally hilarious. With our sports coaches you're in safe hands.
Then there's new nature outdoor activities, kids & teens clubs, daytime & evening entertainment and lots of places to eat and drink. Don't forget when you stay from Easter onwards at one of our Parks you get to use the facilities and activities on all four.

Want to know what's happening on your holiday? Check out our What's on guide to see what activities and entertainment we've lined up.
We've found our happy holiday place... right here, where we pitched up with our family. We started our with the belief that a laugh's a smile that bursts. And over 40 years later we're still here, still family-owned, still popping cheeky grins, still firmly believing that you want a real holiday with an authentic local feel.
But a lot of things have changed over those years. Some things haven't, like the warm welcome you'll get from our team members. They're what makes your holiday special and standout. And of course the stunning ocean edge spot you'll find all our Devon Holiday Parks. Here we'll free you up from big corporations always out for profit, we're all about giving you unique experiences with a keen eye for detail. Because it matters.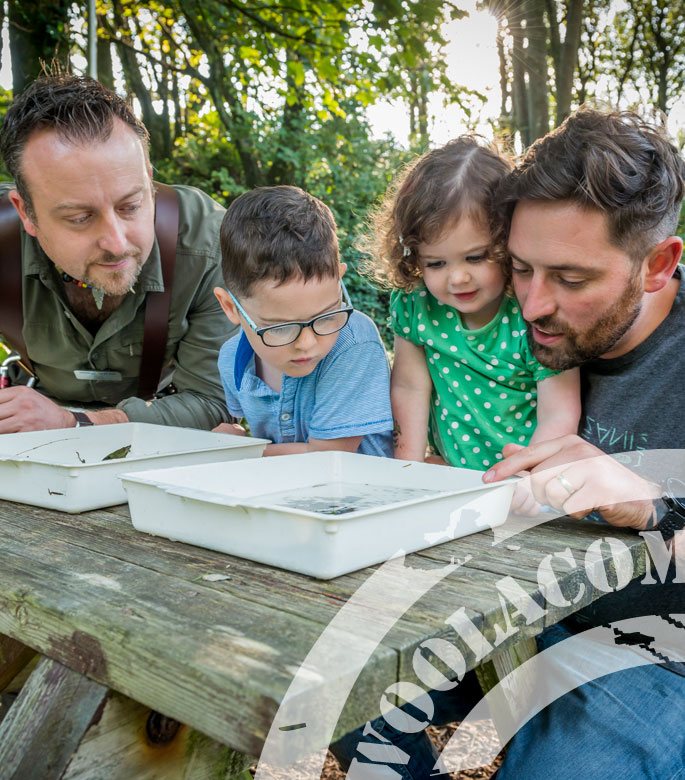 Each Park is truly great, but we believe they're even stronger together. So when you stay at 1 you can use everything on all 4. Keeping it simple like that makes your holiday a real one-off, real time together. So what makes us different?
We're family owned, and always have been, so that means we put your enjoyment first because we think big smiles make many happy returns. So we know the last thing families want is any hidden costs and that's why we've included so much. And if there is an extra cost, we show it upfront plus give options to pre-book and save. We like to innovate and that's why you'll find unique experiences and activities on our Parks. Plus when you stay at one of our Devon Holiday Parks you can use the facilities, activities and entertainment on all four... it means you never miss out on anything!