How to spend a long weekend at Woolacombe
Planning a long weekend in beautiful North Devon? Here's an idea of the amazing things you could get up to on your visit.
1. Check out the beach
Once you're settled into our accommodation it's time to explore your surroundings, and what better way to start than Britain's best beach. This beautiful three-mile stretch of sand is the perfect place to kick off your weekend getaway and is within walking distance from all three of our holiday parks. The beach has endless fun activities for everyone, but first why not start by getting ice cream from the many kiosks on the beach and watching the surfers. Once you finish soaking up the view the beach has endless exciting activities. You could go for a thrill in the theme park located right on the seafront. Or, with the beach having some of the best waves in the country, you could go for a swim or surf in the sea.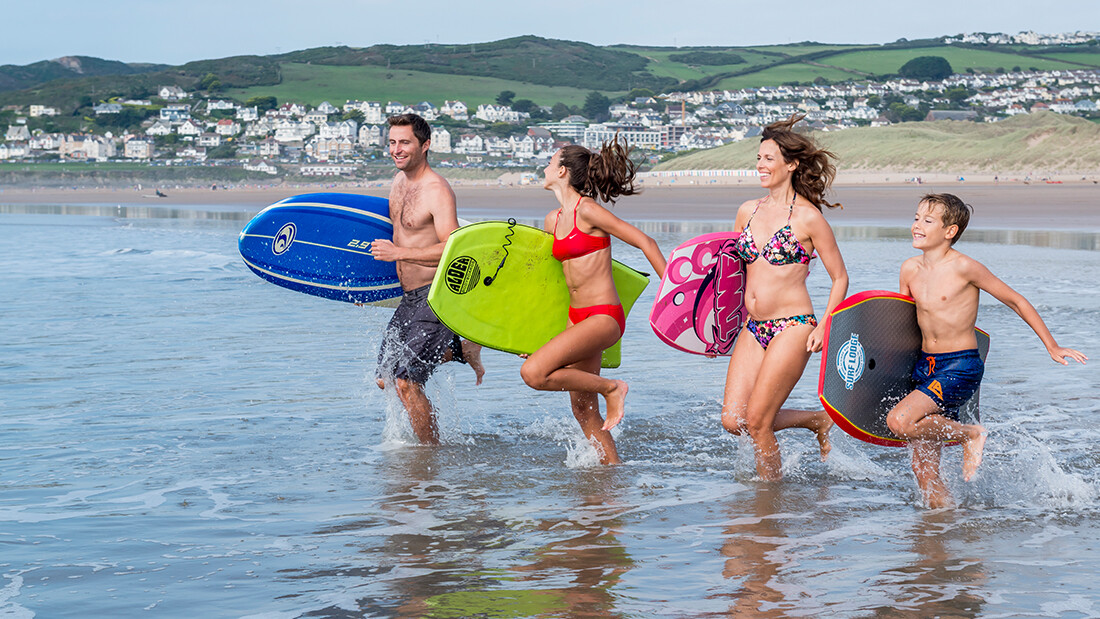 2. Spa experience
After an exhilarating afternoon, it has to be time for a chilled evening in the holiday park. And what better way to relax than with a spa experience! Romano Spa at Woolacombe Bay is completely dedicated to letting you unwind and relax. With two saunas, two steam rooms, heated loungers, foot spas, ice fountain, bucket shower, jacuzzi and plunge pool, you'll have everything you need to settle into a chilled evening.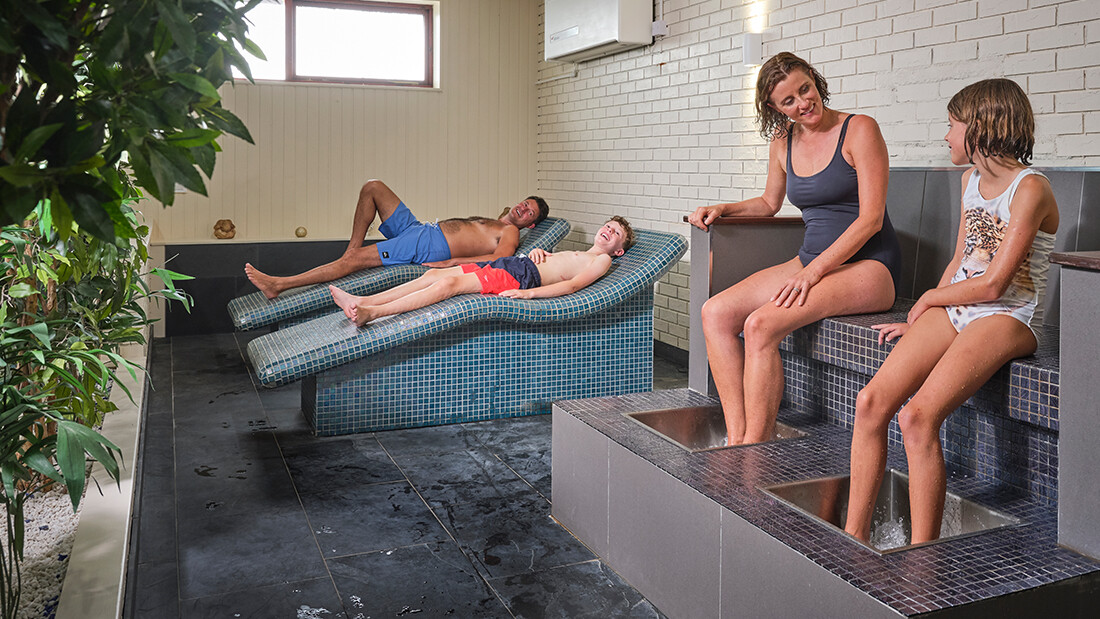 3. Takeaway
And what better way to finish a relaxing evening than a pizza takeaway from in front of the TV in your very own accommodation. With easy online ordering, you can get all your favourite meals, snacks and drinks delivered to your caravan or lodge front door for no extra charge!
4. Breakfast in the sun
Day two of your long weekend in Devon is going to be a busy one, so why not start by getting fueled up for the day with a cooked breakfast in the café. Not only will you be able to enjoy delicious food and drink here but can also soak in the sea view on our terrace.
5. Disc golf
After the delicious breakfast in front of the sea, it's time to do something unusual. So how about golf using frisbees? Disc golf is easy to pick up and fun for all ages, a perfect social game! It also gives you a better chance to explore your surroundings and find out what your Devon holiday park in Woolacombe has to offer.
6. Rock climbing
Next on this list of activities for a long weekend in Devon is an exciting one. It's time to get the adrenaline pumping on the Park's very own climbing wall! This wall is suitable for all abilities and ages. Work your way along the coloured holds starting with the easiest climbs and finishing by testing your strength and skills on the smallest holds. Climbing is a full-body workout so expect to feel exhausted after this.
7. Cinema
Once you've finished your day outdoors with disc golf and rock climbing you're sure to be exhausted. So what better way to wind down after a day of exhausting activities than to take a break from reality in the Park's very own cinema! The cinema is small enough to give an intimate viewing experience with its surround sound and comfy seats. All of the latest Hollywood blockbuster films will be shown here so you'll have no shortage of incredible films to keep you entertained.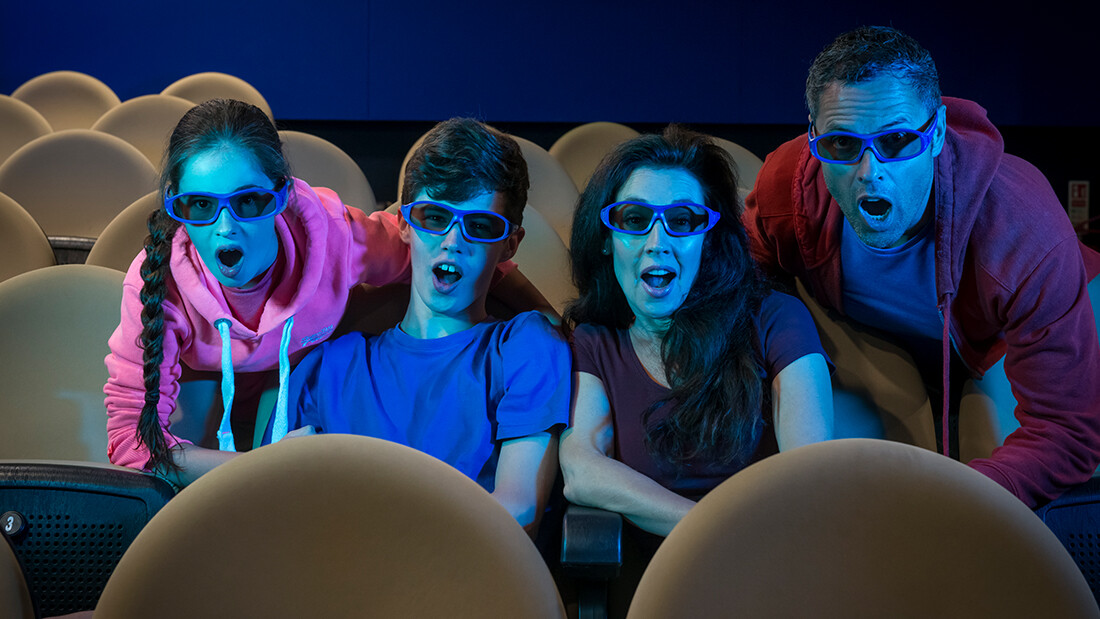 8. Take a stroll
On the final day of your mini break, it's time to reflect on the amazing things you have experienced. So what better way than to take a stroll down to the beach and take in the beautiful North Devon surroundings for one last time. Maybe this is a chance to go for one last ice cream before you head back to the real world, or maybe you want to make a sandcastle before you hit the road.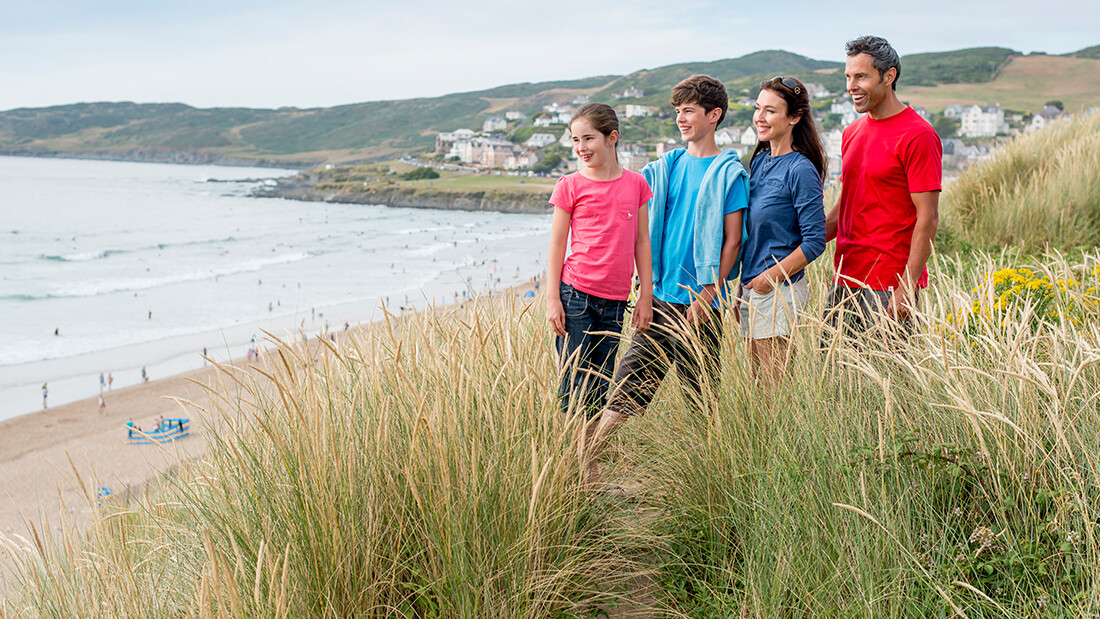 You can make any weekend your most exciting one ever, from Easter to October half term and everything inbetween. So whether it's a term time escape, a bank holiday break or a short school holiday getaway that's alway filled with fun, check out our latest Devon holiday special offers now.