When one holiday just isn't enough. When you don't want the hassle of packing up your tourer and towing it with you.
When you want stress-free great value holidays, we've got a choice of places to store and stay. And you'll meet up with other like-minded people who are here for the same reason. Just throw the bucket and spade in the car and head to the beach when you like. And don't forget all our Devon Holiday Parks are dog friendly too so your whole family can enjoy more holidays at the coast.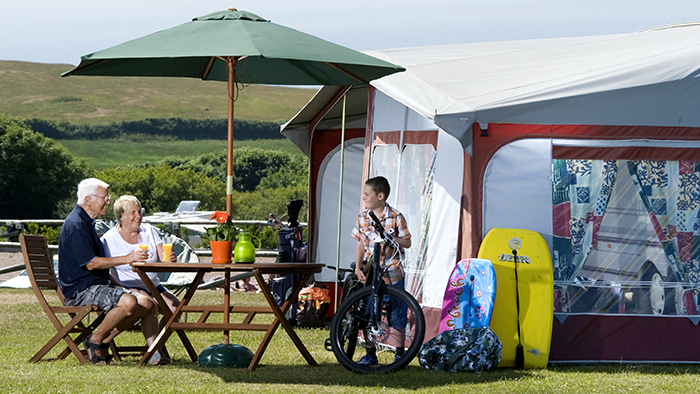 Summer Parking
Pitches from £2,749
Leave your tourer on your choice of pitch all Spring, Summer and Autumn to use it when you like during the season. There's no need to book, just turn up and it'll be just as you left it, so a great choice if you want to make the most of your time at the seaside.
Contact us
Due to huge demand we now have more guests booked for Summer Parking than ever before, that's nearly 200 families so all spaces for Summer Parking in 2021 are now fully booked. If you would like to be contacted about a 2022 Summer Parking pitch, please contact us by email and if pitches go on sale in October we'll email you let you know. Existing Summer Parking customers who confirm their pitch with their deposit within the renewal window have priority to book a pitch for next year and if space is available all remaining pitch spaces are on a first come first served basis.
Summer Parking pitches at Easewell Farm are secured with a non-refundable £500 deposit and when they're released to book we'll advise you which pitches are available and how much they cost. We allow variations on all the above pitches without electric hook-up, water and/or sewerage/drainage, please contact us for further details when you make your booking. Pitches are subject to the terms and conditions of seasonal storage and parking.
Golden Coast does not accept Summer Parking bookings and Twitchen House is now open only to renewing Summer Parking customers. Woolacombe Bay does not offer Camping & Touring holidays. However, Summer Parking guests may use the facilities on all four Parks.
During the closed period from 1st November 2021 to 1st April 2022 if you have paid your deposit for a confirmed Summer Parking 2022 pitch can also store your tourer on Park for a small extra fee.
More longer stay options by the beach
Left it too late for a Summer Parking pitch, there's still more ways for more time away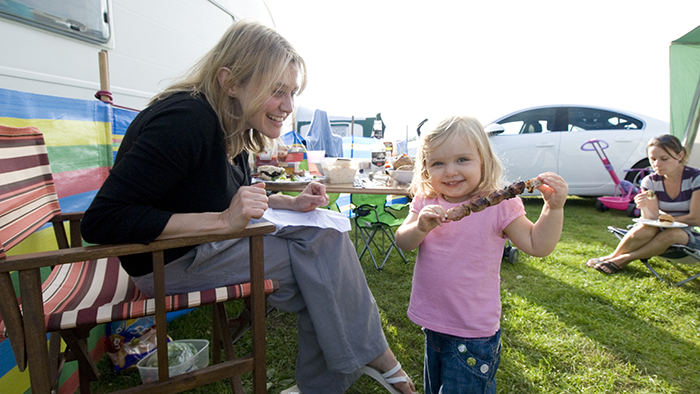 Summer Storage
Store from £419
It's a great option if you want to get away, but not as often as you'd like. We'll store your tourer in our secure compound throughout the season. When you want to use it simply give a call at least a few days before and book a pitch just when you need it.
Download form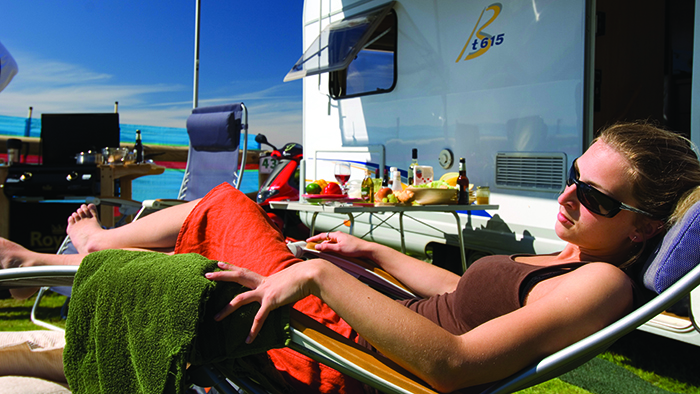 Monthly Lets
Pitches from £209
Stay for 28 nights to save 50% off the cost of Electric & Super pitches when you arrive between 4th September and 4th October 2021. You can leave your own touring caravan and awning set up on pitch ready for you to come and go as you please.
Book now