Visitors Guide to Combe Martin
This Combe Martin visitors travel guide is here to help you explore this quaint little village.
Located on the very edge of Exmoor's National Park is the little village of Combe Martin. Nestled amongst coastal beaches, rugged cliffs and scenic surroundings, it's definitely worth a visit. This little village has a great big heart and offers a variety of days out from unique family attractions to beach days and coastal walks. So take the time to explore Combe Martin home to the highest sea cliff in the country.
Combe Martin's car parking & beaches
Parking in Combe Martin
Kiln Car Park, Combe Martin EX34 0DN
Centrally located, this is the favourable carpark to use for beach days out and coastal walks. northdevon.gov.uk/leisure-and-lifestyle/public-toilets/kiln-car-park-combe-martin
Combe Martin Beach
Combe Martin Beach is full of charm and an ideal spot for exploring. This beach really comes to life as the tide heads out and the hidden caves, coves, paths and rock pools are revealed. A great spot for rock pooling, so get your buckets at the ready and head off to explore.
Newberry Beach
Nestled just to the side of Combe Martin Beach, you'll find Newberry Beach. This pebble beach is a perfect location for rock pooling and shell hunting. A beach full of wonders to explore and when the tide is out, as this beach connects to Combe Martin Beach. Best of all, Newberry Beach welcomes dogs all year round.
Broadsands Beach
Broadsands Beach has to be one of the best kept local secrets. This hidden gem is located just a stone's throw from Combe Martin. With an awe-inspiring sheltered cove, it's a great location to swim but make sure you save enough energy to get back as the beach is accessed by climbing over 200 cliff steps. But it sure is worth it!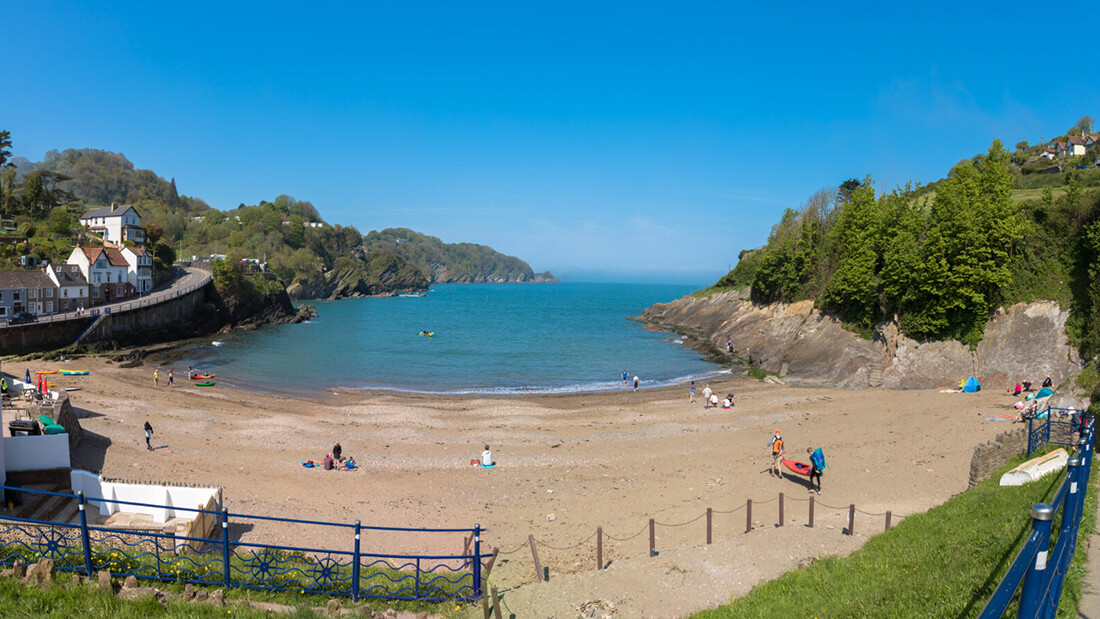 Combe Martin's local walks
The Hangman Hills Walk
Take the hike up the highest Seacliff in the country and enjoy the incredible views. Little Hangman and Great Hangman is a 5-mile circular route but can be muddy when wet, so be sure to check the weather. southwestcoastpath.org.uk/walksdb/259
Holdstone Down
Take a gentle 2-mile stroll along this path where the country meets the coast. Experience beautiful views in breathtaking surroundings as you take a steady walk and enjoy your surroundings. southwestcoastpath.org.uk/walksdb/258
South West Coastal Path to Woolacombe through Ilfracombe
Take a stroll of your choice, follow the South West Coastal Path the full 14 miles to Woolacombe or stop off after 5 miles in Ilfracombe. Whichever walk you choose, just follow the coast path, awe-inspiring views and may even spot some wildlife along the way. southwestcoastpath.org.uk/walksdb/139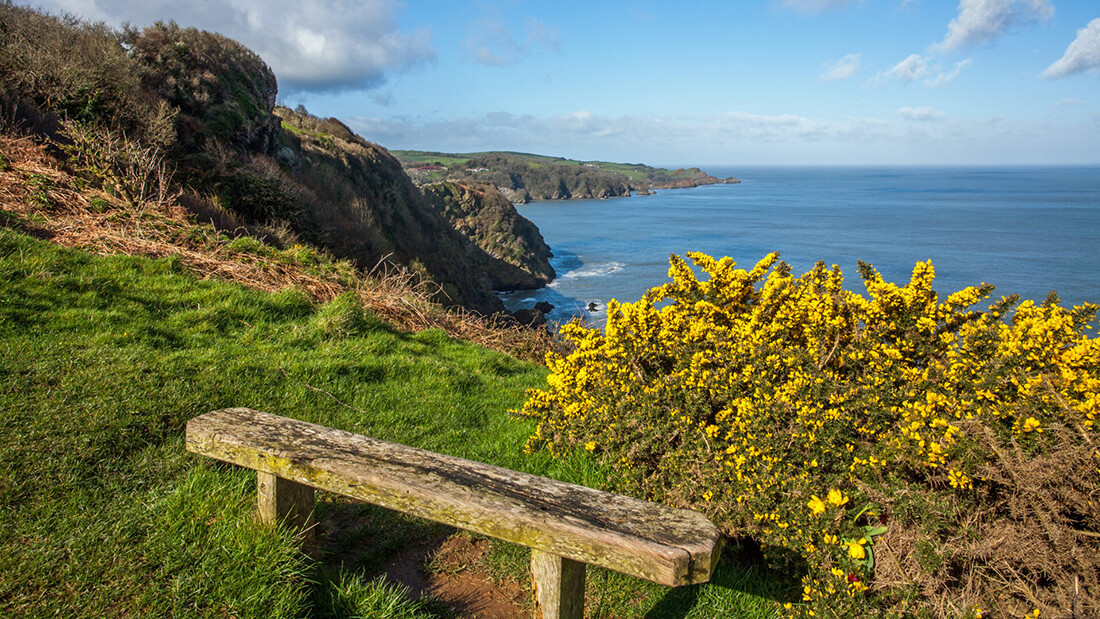 Combe Martin's best places to eat and drink
The Focsle
Located on the beach edge you can't get much closer to the sea without going for a swim. This local pub boasts incredible views and serves divine pub grub all day. So sit back and enjoy a pint of something local with the best view in town.
The Dolphin Inn Bar and Bistro
The Dolphin Inn is located just a stone's throw from Combe Martin Beach offering a perfect location for families who want to dine after an action-packed beach day. Whatever you are looking for, a pub a restaurant or a carvery, here you will find it all.
Galleon Tea Room
Serving delicious homemade treats for everyone to enjoy. Galleon Tea Room has a real quaint outdoor terrace for those days the sun is shining. This terrace is a great location to overindulge on sweet treats, relax and watch the world go by.
Sawmills Freehouse
You will not find a more picturesque streamside location. This dazzling location serves the most mouth-watering street food and a great variety of local cider, beers and ales. Located just a 5 minute drive from Combe Martin, with private parking available. sawmillsfreehouse.co.uk
Combe Martin's takeaways & food on the go
The Black and White traditional fish and chips
Enjoy classic fish and chips within just a short walking distance from the beach. Certainly, a popular choice when the sun is shining and the beach is pumping. blackandwhitefishandchips.co.uk
The Redwood Cafe and Ice Cream
Enjoy a coffee with a view or an Ice Cream on the go. Located just next to the beach, this ice cream shop is a great stop for ice cream by the beach. Your four legged friends won't miss out, as they even serve doggy ice creams which is perfect for hot summer days.
Places to stay near Combe Martin
Combe Martin is 10 miles from Woolacombe Bay Holiday Parks and will take roughly 10 minutes to drive, you can find directions here.
Top things to do in Combe Martin
Combe Martin Wildlife & Dinosaur Park
Located within this Area of Natural Beauty, Combe Martin Wildlife and Dinosaur Park has eye-catching surroundings with plenty to explore. Enjoy shows with Morgan and Crusoe the California Sea Lions, hop on the train and explore the grounds or venture into the Dinosaur Park. Just make sure you have your walking shoes, as there is plenty to explore by foot. cmwdp.co.uk
Watermouth Castle
Just a short drive from Combe Martin is the stunning Watermouth Castle. Enjoy achers of beautifully landscaped gardens that surround a Victorian Castle full of treasures and nostalgic displays. An action-packed day for all the family, where rides are plenty and there is so much to see. So enjoy a magical experience which is suitable for the whole family. watermouthcastle.com
Surfside Kayak Hire & Tours
If you are going to explore the waters of Combe Martin, why not try an award-winning tour. So, take to the waters with British Canoeing trained guides who will personalise a perfect tour for you and your party and enjoy a personalized tour catered on your ability. This is an experience which is suitable for all ages and even your four-legged friends. Their most popular tour is a 2-hour scenic tour along our stunning coastline visiting many secluded coves, beaches and sea caves. surfsidekayakhire.co.uk