3 walks around the Woolacombe coast not to miss
There's no better way to fall in love with Devon than by walking along its beautiful coast lines. Over rugged cliffs and churning waves, through sun-kissed farm land and by sleepy country pubs, Devon is best discovered by foot.
Don't know where to start? Here are our top three Woolacombe walks that everyone in the family can enjoy.
1. Baggy Point to Woolacombe circular
10 miles | 4 hours | Challenging
This could be our favourite long stroll here at Woolacombe; this walk has it all. Think rolling sand dunes, big coastal, sea and farmland views and excellent chances to spot flora and fauna.
Remember to keep your eyes to the sky for sightings of peregrines, a bag for foraging gorse flowers to make gorse wine that tastes just like coconuts, and a camera to capture the views. There are preserved whale bones and WWII pillboxes that were used as part of the D-Day Normandy landing training, seasonal cafés that serve up delicious treats and sand dunes to roll down in a tumble of sand.
Click here for full directions.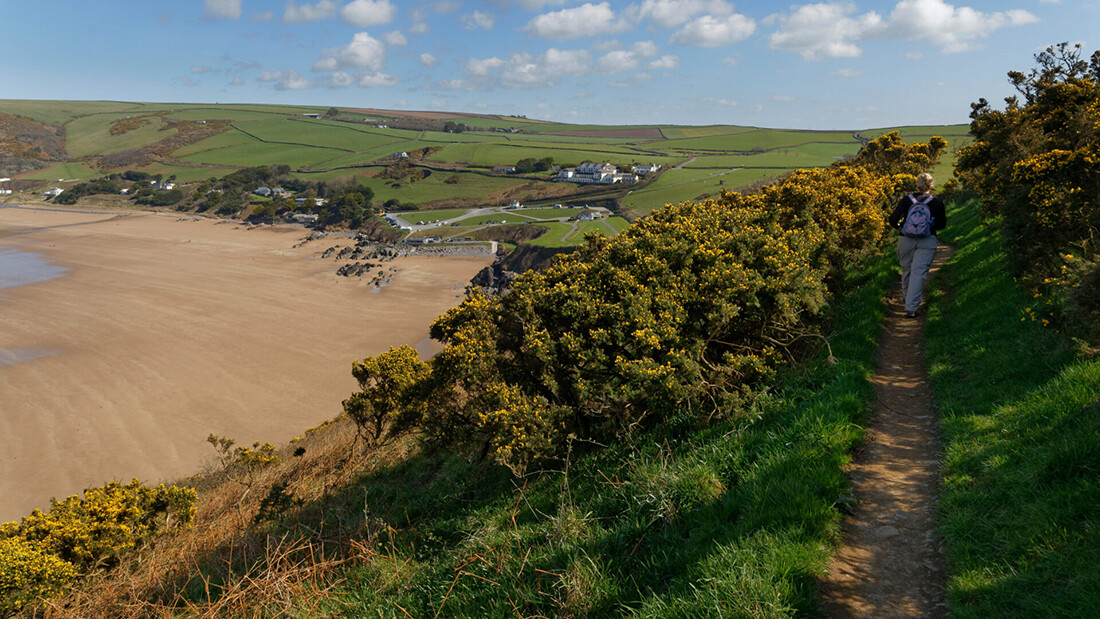 2. Morte Point
2.2 miles | 1.5 - 2 hours | Easy
Walking around Morte Point may be short in distance, but it doesn't fall short on beauty and interest. Whether you're interested in smuggling or geology, you won't be bored on this jaunt. Climb the stegosaurus spines at Morte Point itself or look down at the sight of many a shipwreck underneath Bull Point; this area has an interesting, albeit, morbid history where the famous Mortemen would string lights to animals on the cliffs to lure in ships that would inevitable wreck on the treacherous rocks. Surviving sailors were then drowned and the ships looted! Who said Devon was boring?
Find out about the full route here.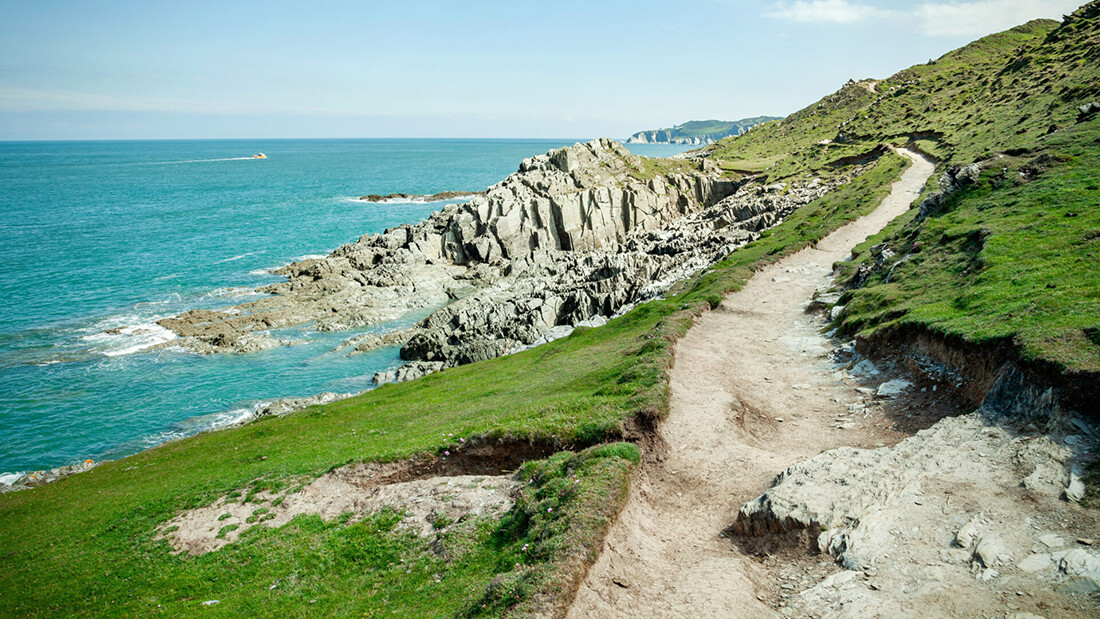 3. Kinever Valley to Bennett's Mouth
3 miles | 3 hours | Moderate
Bennett's Mouth is one of Devon's little-known, away from the tourist-trap spots. Beautiful, secluded and littered with smuggling tales, it's the perfect spot for the whole family. In Spring, the rock pools at the top of the beach are filled with toad spawn and in the Summer heat, the shaded woodland provides a perfect respite from the sun. Stunning and peaceful (but shhh! you didn't hear about this place from us!).
Read about the route here.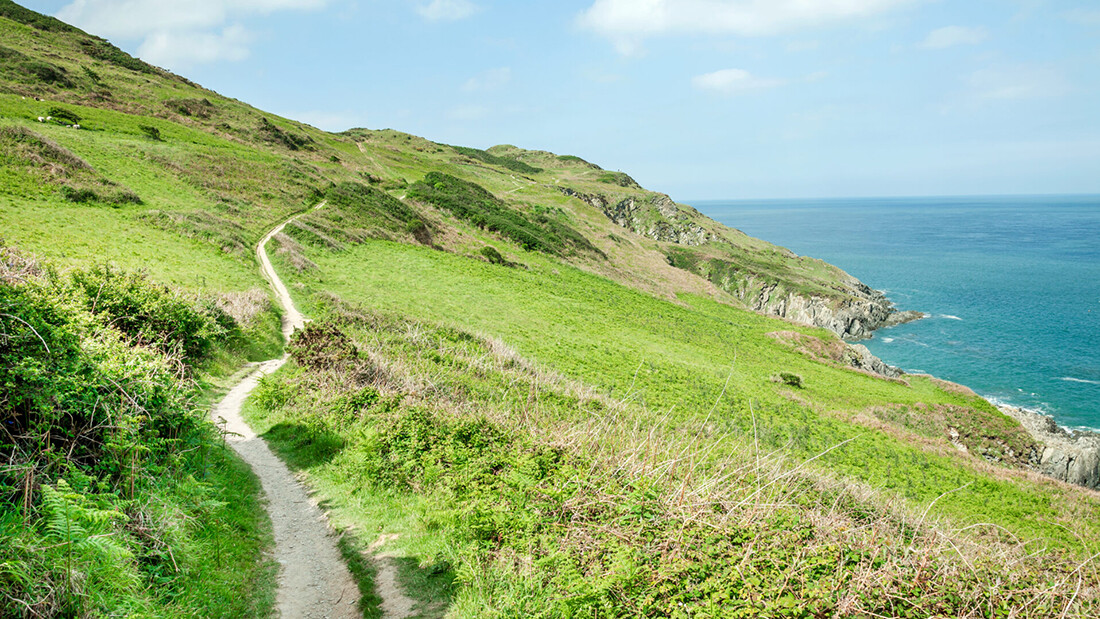 So grab those walking boots and get on out there – there is so much to explore!